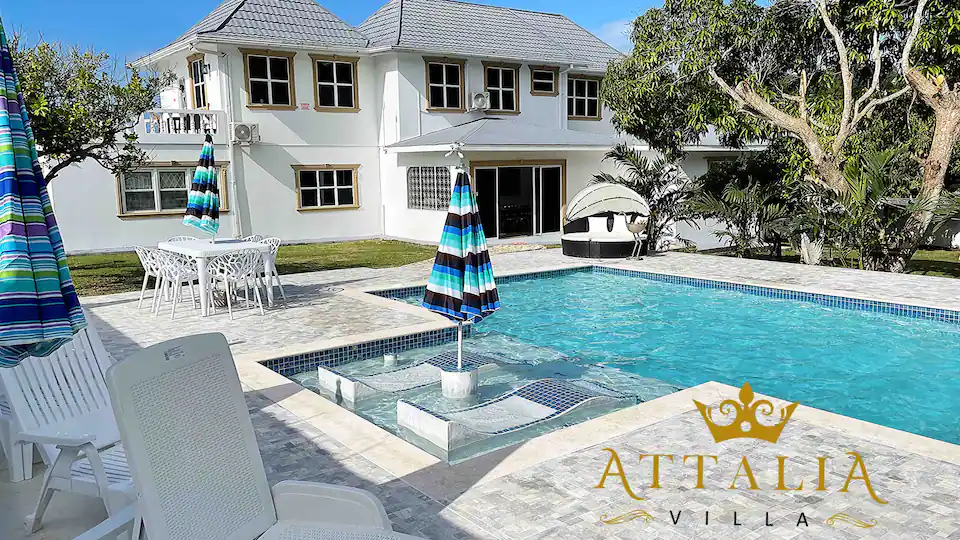 Attalia Villa is a Luxury Villa in Runaway Bay, St Ann Jamaica. Located on the north coast, this half acre, chic villa boasts a swimming pool and modern decor to suit families and or friends in search of a private getaway.
The Attalia villa provides a complete holiday/vacation experience. Beginning with our lovely and peaceful lodging, transportation to and from the airport, a personal chef to cook all of your delectable meals, housekeeping to attend to all of your housekeeping requirements
This fully staffed villa will take care of all your requirements while you unwind and enjoy, including: Our wonderful housekeeper, our great private chef (additional costs apply), and the pool guy (included in your booking). 24/7 security and caretaker, private driver (additional costs apply).